Pūtaiao is a very important part of what we do at East Tāmaki School. Each week every child has one hour of Pūtaiao, covering all sorts of scientific areas. Because our school is very much about our natural environment, many of our mahi is about nature and how we can help and how nature helps us.
We want our students to be curious about their world and what makes it the way it is and Pūtaiao is an excellent way to help our tamariki understand this. Recent studies have suggested that tamariki are not learning enough about what is around them, but this is not the case at our school.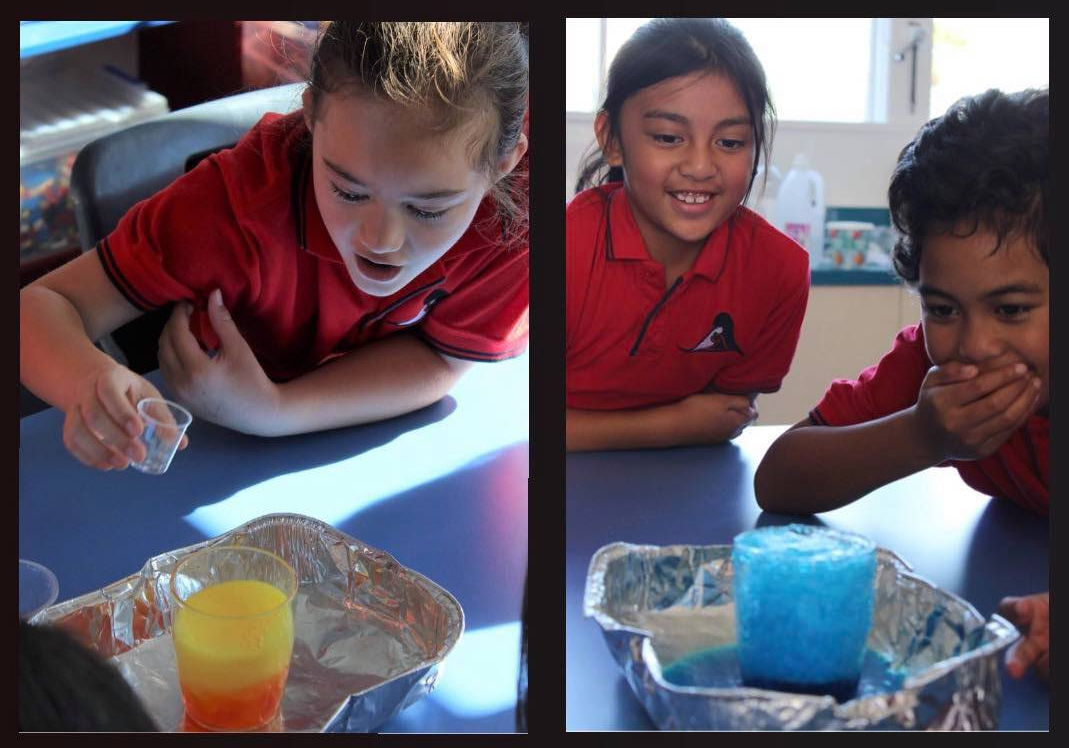 The experiments that the tamariki are involved in are very much 'hands on'. The emphasis is on questioning, doing and asking 'why' something happens. They work in small groups, helping each other to understand what might be happening. They also learn that sometimes they do not get the answer they thought and then question the 'why' again.
We love visitors in Pūtaiao, so, if you feel you would like to visit a lesson in action, just contact the office and they will be able to tell you when and where the lessons are happening for your tamariki.