Our journey to a Green Gold school began in 2006 when we joined the Enviroschools programme. East Tāmaki School became a Green Gold Enviroschool in November 2016 after working steadily through the other status of Bronze and Silver.
To become a Green Gold school a presentation of what we have been doing in regards to the whole school environment had to be given to Auckland Council, who run the Enviroschools programme, and other invited guests from our community. We had to demonstrate to these guests that the Enviroschools guiding principles of empowered students, sustainability, Maori perspectives and respect for the diversity of people and cultures were very evident in our school. Evidence of how we had improved from our Silver status in 2012 also had to be produced.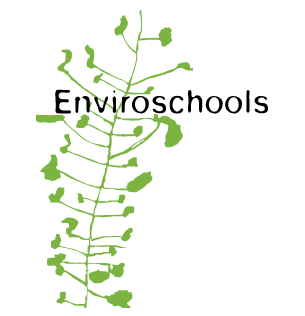 Being a Green Gold school is a huge honour and recognises the amazing work we do at East Tāmaki with regards to the environment. In 2016 there were very few schools in the South Auckland area that had this status.
However, now we're here we need to keep going by thinking of new projects that tie into the guiding principles of the Enviroschools programme. So if anyone has some ideas, no matter if they are big or small, please let Mrs Armstrong or your class teacher know. We'd love to hear from you.