Kapa Haka
Kapa haka has been part of our school learning since 2018. This is led by Whaea Jadein Henare who has many years of experience and knowledge in kapa haka and te āo Māori.
Kapa haka has given all ākonga of East Tāmaki School the opportunity to experience Māori language and culture through waiata, haka and moteatea.
In previous years we have only had year 5 & 6 ākonga taking part, this year we have opened it up to year 4, 5 & 6.
How do our ākonga benefit from this programme?
Create a stronger sense of belonging for our ākonga and school environment
Create a sense of whanaungatanga between ākonga and kaiako
Foster tikanga at home and at school
Embed tikanga māori in our everyday learning
understand the meaning of waiata, haka and moteatea we learn so that we can share with our peers.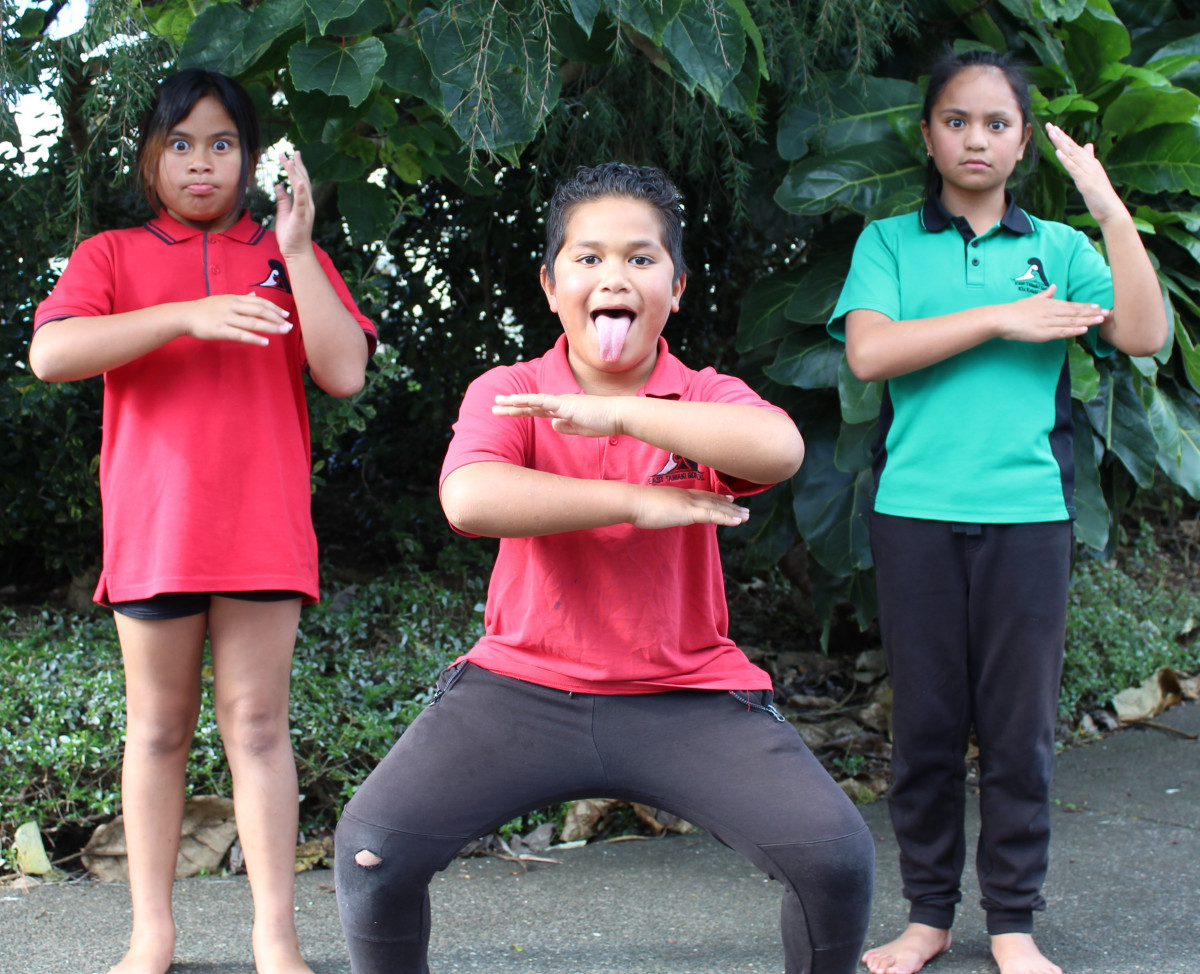 "Kapa haka has always been a vehicle of change to empower all ages and communities. In kapa haka, we explore values of Manaakitanga, Kaitiakitanga and Aroha though waiata and pūrākau and relating these stories to experience that resonate with our tamariki." – Whaea Jadein Henare (kapa haka tutor)