Loto Matala
Loto Matala is our library and is a welcoming space which meets the needs of kaiako and ākonga. Mrs Atkinson, one of our teachers, is also a trained librarian and is responsible for keeping the library up to date and purchasing books.
Loto Matala promotes and fosters the enjoyment of reading, contributing to the development of ākonga reading skills. The collection is chosen with student agency, to reflect the diversity, learning and recreational needs and interests.
Our ākonga gather in Loto Matala every morning to prepare for the day, say a karakia, sing and have tuakana teina time with each other.
The diversity of our kura is reflected within the environment. The walls showcase the learning of our ākonga, with each class on a rotation to display their learning.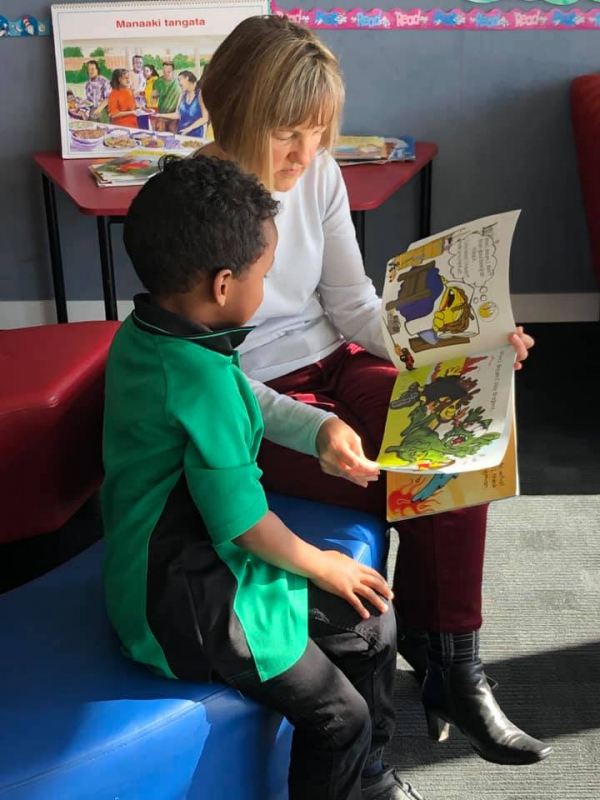 Ākonga visit Loto Matala every week where they are able to issue and return their library books. Ākonga are able to take one library book home and they return this the week after, and can then borrow their next book. Loto Matala is also open at lunchtimes for reading, games and exchanging of library books. Student librarians help Mrs Atkinson with shelving and keeping Loto Matala tidy.
Loto Matala plays an integral part of supporting inquiry and students have information literacy skills taught to them, enabling access to both the print and digital resources available to them.